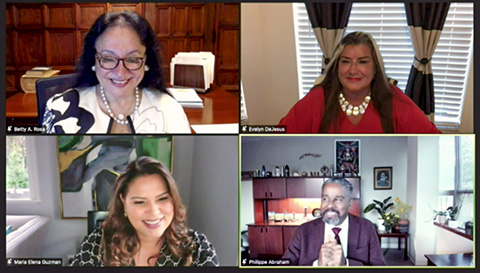 Event celebrates Hispanic excellence and achievement
NYSUT Secretary-Treasurer J. Philippe Abraham welcomed two Latina trailblazers as part of "Celebrando Nuestra Hispanidad," NYSUT's Hispanic Heritage Month celebration — State Education Commissioner Betty Rosa and Evelyn DeJesus, AFT executive vice president. Both women are the first Latinas to hold their respective positions. "You each have done so much to uplift us and to represent Latinx individuals throughout the country," said Abraham. In case you missed it, you can watch the virtual event online.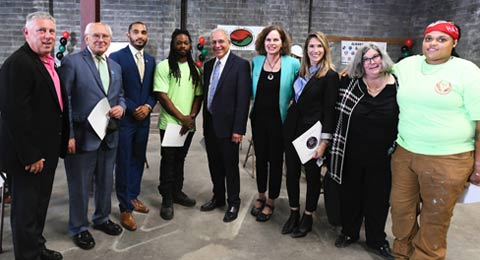 Union-backed apprenticeship program opens in Albany
President Andy Pallotta thanked the elected officials who helped secure funding to make M.A.P.P. a reality in Albany. The Multi-Craft Apprenticeship Preparation Program, out of Rochester, represents a unique and important partner for those seeking a career in a wide array of apprenticeships. The goal is to prepare historically disadvantaged populations to meet and exceed industry standards in AFL-CIO construction and building trades. (Left to right: Assemblyman John McDonald; U.S. Rep. Paul Tonko; Patrick LaFortune, MAPP; Kean Wiggins, student; MAPP executive director; Andy Pallotta, NYSUT; Assemblymember Patricia Fahy; State Sen. Michelle Hinchey; Assemblymember Carrie Woerner; and Niaja LaFortune, student.)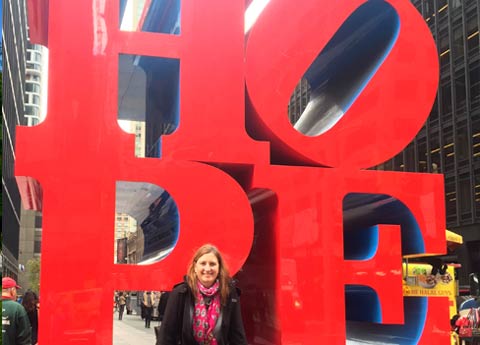 Walk the walk ... to defeat breast cancer!
NYSUT's 2021 efforts for Making Strides Against Breast Cancer continue in 10 sites across the state this weekend, and throughout October in many more locations. Participants and team captains can register via the NYSUT page. (Above: Jennie Rook, Clarence TA member and breast cancer survivor, will make strides this weekend in Western New York.)
More news
Check us out on Facebook and Twitter and Instagram.